Aptitude Tests 4 Me
Download Free EBooks for Various Types of Aptitude Tests


1. Passage Reading 2. Verbal Logic 3. Non Verbal Logic 4. Numerical Logic 5. Data Interpretation 6. Reasoning 7. Analytical Ability 8. Quantitative Aptitude


Non Verbal Logic
Detailed solution
44.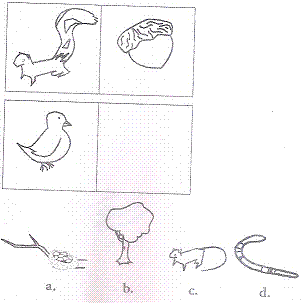 d. A squirrel is to an acorn as a bird is to a worm. A squirrel eats acorns; a bird eats worms.
45.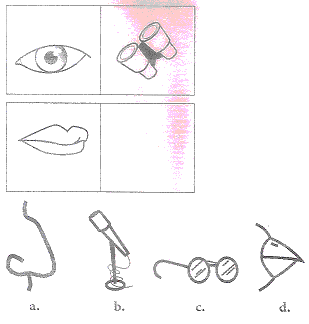 .b. An eye is to a pair of binoculars as a mouth is to a microphone. This relationship shows magnification. The binoculars help one see farther. The microphone helps one speak louder.
46.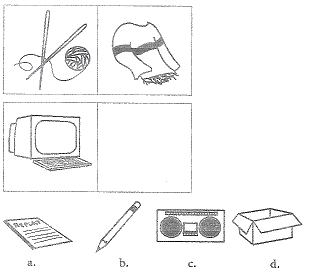 a. Knitting needles are to sweater as a computer is to a report. This relationship shows the tool needed to make a product. The knitting needles are used to create the sweater; the computer is used to write a report.


Passage Reading

Verbal Logic

Non Verbal Logic

Numerical Logic

Data Interpretation

Reasoning

Analytical Ability

Basic Numeracy

About Us

Contact

Privacy Policy

Major Tests

FAQ
---